Ethiopian Journalist Alleges Detention for Inciting Egypt-Style Protests
Read Time:
2 Minute, 38 Second
By, Peter Heinlein | Addis Ababa (VOA) An Ethiopian journalist says he was detained and harassed by federal police after comparing conditions in Ethiopia to those in North African states hit by people power protests.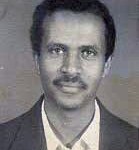 Journalist Eskinder Nega says six heavily-armed policemen jumped from a truck on a busy central Addis Ababa street last week, grabbed him and whisked him away to federal police headquarters. He says during a two-hour detention, he was brought before a deputy police commissioner who did not identify himself, but who warned him his activities were considered seditious.
"He said, 'You've been trying to incite Egyptian and Tunisian-like protests in Ethiopia through writings you do on the Internet," Eskinder recounted. "And the interviews you give to various news outlets. And he said, 'Nothing similar is going to happen in this country.'"
Federal police officials would not speak on the record about the incident. But when two journalists went to the office of the deputy director general of police, a senior official who would not identify himself said he was 100 percent sure his officers had not detained Eskinder.
Other senior Ethiopian officials contacted by VOA said they were not aware of the case. But they noted Eskinder Nega is considered an anti-government political activist, not a journalist.
Eskinder and his newspaper publisher wife, Serkalem Fasil, were among hundreds jailed in connection with Ethiopia's 2005 post-election violence. They spent 17 months behind bars before treason charges against them were dropped. But after being freed, their newspapers were banned and their applications for press accreditation denied.
Since then, Eskinder has continued to write and comment on political affairs. His columns are published on Internet websites based overseas, where the tone of the commentary is generally anti-government. Those websites are blocked in Ethiopia, however, along with the VOAnews.com site.
Eskinder Nega says a recent interview with VOA's Amharic language service was among issues raised by police during his recent detention.
"I did an interview with VOA and the interviewer wanted to know if the lack of a strong opposition would in any way affect the prospect of protests breaking out in Ethiopia," Eskinder said. "My response said the same thing is true of Tunisia and Egypt. There [was] a complete absence of a strong opposition in those countries and that did not prevent the youth from organizing protests because the people wanted change."
Police officials, speaking on condition of anonymity, ridiculed the suggestion that any Ethiopian would be detained for comments such as those made by Eskinder Nega.
One pointed out that a private Ethiopian newspaper has published even stronger remarks by opposition political leaders. The officer said, "This whole matter is not an issue on our side. We know what the problems are in Tunisia and Egypt, and what ours are."
Ethiopia's state-run media have provided limited coverage of the popular uprisings in North Africa and the Middle East. But random surveys suggest a general awareness of events.
Many report getting news from VOA, the only international service broadcasting over short wave radio and satellite in three of Ethiopia's main languages, Amharic, Afan Oromo and Tigrigna.