The Good Samaritan of Harar, Ethiopia
Read Time:
4 Minute, 54 Second
Editor's Note: Recently, DarynKagan.com (a website published by former CNN news anchor Daryn Kagan) reported on Sebri Omer's story.  The news was also featured on HuffingtonPost.com.   Sebri, an Ethiopian-American, built a hospital in Harar, Ethiopia and brought to his home city its very first fully equipped ambulance.  Sebri's story is told on www.darynkagan.com and in Daryn Kagan's Book, What's Possible.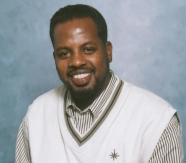 In the story of The Good Samaritan a traveler is beaten, robbed, and left for dead.  Two passers, including a priest, avoid the man and then a Samaritan comes along and helps him.
Sebri Omer is that Good Samaritan. He sold half of his business to fund a hospital in his hometown of Harar, Ethiopia.
To understand how one person can give so much and make a great impact, one has to go back several years.  It would be Sebri's childhood which would ultimately have a great deal to do with his giving.
Growing up as a child, Sebri's parents (especially his mother) were his greatest inspiration.  His mother worked as a business woman while raising four children and was one of the most hardworking people Sebri has ever known.  She would spend long days working as a merchant in Harar but still found time to fit in her motherly duties.  "Even when she came home from work, she always made sure that my brothers and sisters were fed and taken care of, even to the point where we did not go to bed until we had our glass of milk every night."  The caring his mother showed did not stop at the household.  She was generous to her neighbors and everyone around her ultimately inspiring Sebri.  "She made me realize how amazing it is to be kind to others and still work hard.  Being around my mother and seeing how strong she was made me want to do things for others."
At the age of 17, Sebri was forced to flee Ethiopia and came to the United States with nothing more but a pocket full of dreams.  He worked three jobs and took advantage of all that America had to offer.  Three businesses and 25 years later, he went back to Harar and the conditions he saw in a hospital shocked him.  Among the things he witnessed were poor medical conditions which required immediate attention.  "When I went back to my country for the first time I saw something that made me want to share what I had in the United States."  Sebri returned to America with the underlying sense of what he had to do, build a hospital.  "The only way that I could do this was by selling a part of what I had.  I knew that it would better the conditions of the hospitals in the area that I came from."   In 2001 Sebri funded Yemage Medical Center by selling his businesses, a gas station and car wash.
Very few people in Sebri's shoes would have done what he did but for Sebri it all goes back to his upbringing and the mother who shared everything she had with those around her.  While he could have turned away and not have taken action, he simply couldn't.  For Sebri it would have been impossible to have seen the conditions he saw back home and not do anything.
Sebri, who lives the American dream, believes strongly in the importance of making a difference as it sends a message that it is possible to do the seemingly impossible.  "It allows people to be positive and it will not delay their aspirations.  It shows and teaches them that they do not have to wait on a miracle to happen."  This belief helped to fuel his actions as well as the love he has for his country.  "Above all, I am deeply attached to my country, above anything else in the world."
While it may take courage to dream so big, Sebri impels the young Ethiopian-American generation to never give up in what they believe in and to strive for success.  "Having a vision and a dream to be somebody is an important key to success.  One should never let anyone bring them down and tell them they cannot do anything.  It's all in how badly you want it."  Sebri knows firsthand of how others can be bring you down.  When he shared his dream of building a hospital he was met with cynicism and was told constantly that it was impossible to do.  The negativity he encountered meant nothing because of his firm belief in his dreams and the strong support of his family.  "Keep your head up and listen to the people that love you the most because they will be there from start to finish."  For the support his family and community, both in the United States and Ethiopia, gave him Sebri is full of gratitude.  "This project is one of the hardest projects that anyone can take on and imagine, especially when lots of people were not hopeful in its establishment."
Yemage Medical Center, which began as a 25 bed hospital, is now a 53 bed hospital and there are currently plans to upgrade its services to include MCH, ART Services, Ophthalmology, and an additional Operation Theatre.  Steps to go forward with the planned construction of a Hospice and Palliative Care Center are also underway.  "We have acquired the land, did all the engineering work, and right now we are looking for funds and partners in the hospice field to build the hospice center.  We are hoping to accomplish this big plan with the support of our community."
Now it's your turn to be a Good Samaritan.
For more information visit www.yemagemedcenter.org.