Ethiopian Heritage and Culture Camp – Gateway to Culture
Read Time:
2 Minute, 43 Second
For one weekend families near and far will take part in a camp unlike no other.  Like its name denotes, Ethiopian Heritage and Culture Camp is not your typical camp.  In fact, it is the only camp dedicated to serving those who have been touched by Ethiopia.
Last year I was invited to be a panelist in a discussion on growing up in America.  I was joined by two Ethiopian-Americans who were positive young adults.  We spoke about our experience and then answered questions from the audience.  They came from Ethiopian-American and Ethio-blended families who had the same goal: to raise positive and confident Ethiopian-American children.  The discussion was highly enlightening for panelists and the audience.  This was just one segment of a rich weekend full of instructive workshops and fun activities.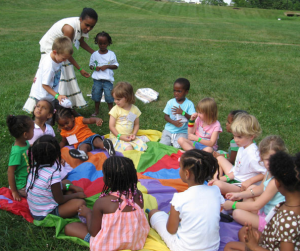 During Camp 2009, there was a seminar put together by an Ethiopian-American and her adoptive mother that moved everyone.  The challenges of growing up as an adoptee were discussed as well as the experience of going back to Ethiopia for the first time.  There was a class on hair-braiding where I sat next to a family who had an adopted daughter with them.  Both parents sat in awe when the class begun but by the time it wrapped up, I observed their tensions had eased.  Outside the cabins there were vendors selling everything from traditional clothes to hair products.  There was a movie night, and on another evening we took part in a camp fire where we roasted marshmallows while a musician played Kirar.  My favorite part of the camp was the banquet that was held on the last night.  Traditional Ethiopian food was served and afterwards, live music filled the venue provoking me to show off my iskesta skills.
Instead of a 3-day camp, Camp 2010 is extended to 4 days and will be held from July 22 thru July 25.  It will take place at the Massanetta Springs Camp and Conference Center in Harrisonburg, Virginia- a beautiful setting nestled on 200 acres of woodlands and meadows in the Shenandoah Mountains, a short two-hour drive from DC area.  Mekdes Bekele, founder of the camp and owner of AbshiroKids, is ready to make more impact.  For Mekdes, the reward is in the form of the children who she sees having fun, learning and being themselves.
In addition to last year's events, Camp 2010 will include Kirar lessons and Traditional Instrument "Petting Zoo", customary family dance lessons, soccer, art gallery, as well as traditional craft for kids, games, and much more.  The sensational Abonesh "Abiti" Adinew will perform at the banquet alongside professional dancers.  And on the last day, camp goers will be sent off with the sounds of Ethiopian Jazz vocalist Munit and her band as they perform for the closing.
The work of Ethiopian Heritage and Culture Camp is important and needed.  During Camp 2009 there were many moments when I felt a sense of community with those around me.  There was no doubt that everyone left the weekend touched in some way.
For more information visit www.heritageandculturecamp.org.